Laura Bell – Head Instructor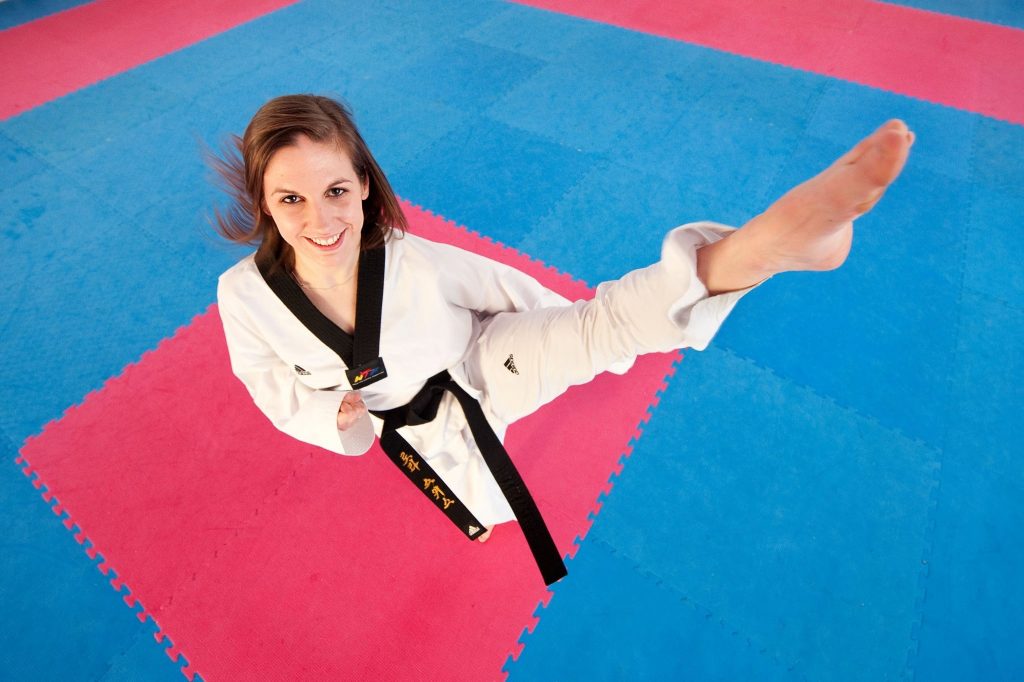 Titan Taekwondo is run by Laura Sweeney BA Hons who is a 4th dan Black Belt and has over 20 years Taekwondo experience.
She was also a member of the Scottish national taekwondo team and competed worldwide each year. She has won a number of tournaments including the British championships twice and a Commonwealth silver medal.
In 2021, Laura became the company secretary for the Scottish Council of Taekwondo and has also now taken on a role as one of the Coach Educators within the organisation and will be delivering their coaching programme throughout the country.
Laura is also a level 3 personal trainer with a HND sports therapy and owns and operates the Glasgow Fitness Lab in the west end of the city.
Competition Career
2005 British Championships – Silver
2006 Scottish Cup – Silver
2006 Chungdokwan Open – Silver
2006 British Championships – Golds
2007 Scottish Cup – Gold
2007 Irish Open – Gold
2007 Scottish Open – Gold
2007 British Championships – Silver
2008 Scottish Cup – Gold
2008 British Nationals – Gold
2008 Boeskool Tournament Holland – Gold
2009 British Championships- Bronze
2009 Boeskool Tournament Holland – Gold
2010 British Championships – Silver
2010 Swedish A class open – Bronze
2010 Caledonian Cup – gold
2011 Commonwealth Championships – Silver
2011 Scottish Cup- Gold
2011 Berlin open – Gold
2011 South Dublin championships- Gold
2011 Scottish open- Bronze
2012 Stirling cup- Gold
2012 Swedish A class open – Bronze
2012 Austrian Open
2012 Glasgow Open – Bronze
2012 Spanish Open – Quarters
2012 Copenhagen Open – Silver
2012 Serbian Open – Quarters
2012 Scottish Open – Gold
2012 Brussels Open – Gold
2013 Copenhagen Open – Gold
2014 English Open – Silver
2014 Scottish Open – Gold
2015 Keumgang Open – Silver
2015 South Dublin Championships – Gold
2015 Copenhagen Open – Gold
2015 Scottish Open – Gold
2015 NRW – Silver
2016 Keumgang Open – Gold
Laura is also a , she also runs her own business https://glasgowfitnesslab.com